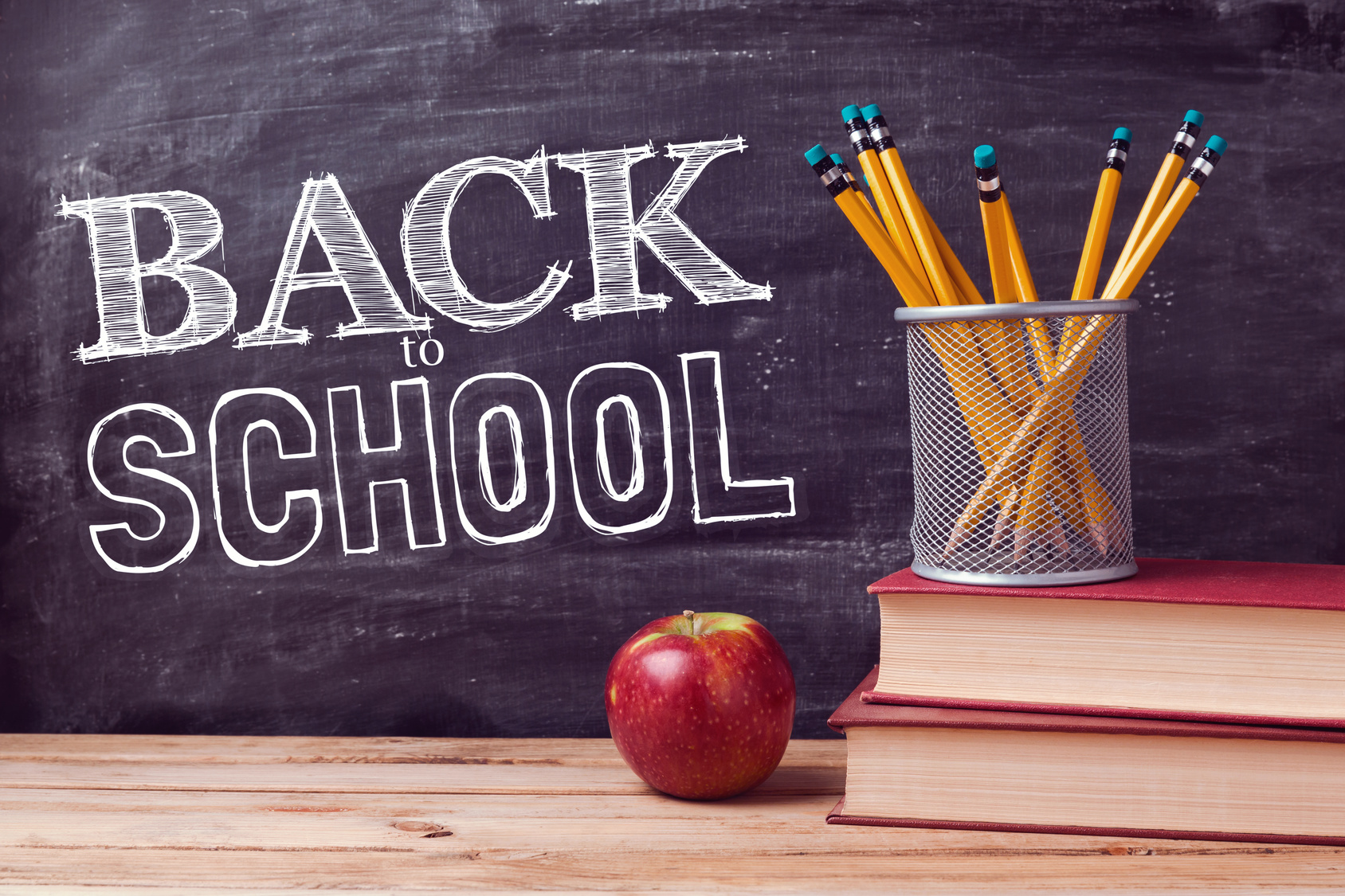 Summer is over for many kids, and as a parent, whether you're shedding tears or jumping with the joy at your kids heading back to school, you should also be thinking about all the things that will help give them the very best start to their year.
1. Bring Back the Bedtime
Switching from summer hours to early bedtimes and wake ups is often the toughest part of the back to school routine. But it's important to remember that a good night's sleep is one of the fundamentals to staying healthy and keeping stress levels down during the transition and throughout the year.
2. Brush Up on Hygiene Principles
While summers may have been spent digging in the dirt or swimming in neighborhood pools, it seems that classrooms are the real hotbeds for germs to spread. Hand washing is super important, and should happen after using the toilet, playing outside, touching or handling pets, playing with communal toys, etc. If your child is the one carrying the bug, this is one time where it's okay to teach them not to share—covering the nose and mouth with a tissue or an arm is the courteous way to keep germs from spreading.
3. Calm Worries and Anxiety
Anxiety is a growing concern for school-age children, whether it's separation anxiety, social anxiety, fear of not fitting or even feeling the pressure to stay on top of grades and activities. You can help your child cope with back to school anxiety by talking about the return well in advance. Prepare them. Make sure they're aware of who their teacher is, their class schedule and any changes they might encounter from their former routine.
4. Be Backpack Savvy
Lugging books around is an unavoidable part of the school day routine, but it shouldn't be one that takes a toll on your child's physical health. It's important to choose a backpack that is sturdy and comfortable and that offers good support. Thick, padded shoulder straps will help alleviate rubbing and pinching, and can also spread weight out across the back more evenly. A hip belt will help stabilize the pack and prevent straining from trying to balance the weight, while a thick back pad will help disperse weight and avoid sharp edges from poking through.
5. Become a Meal-On-the-Go Master
No more leisurely breakfasts and make-your-own lunches. When 7:00 am (or earlier!) on a school day rolls around, it's a quick bite at the table and then out the door, lunch bag in hand. That means getting organized. Stock up on healthy breakfast items, from whole grain toast and peanut butter to yogurt and berry parfaits, so your little ones can head out the door with a full stomach. For picky eaters, a high-protein cereal is a good compromise to sugary options, and for those who don't want to eat at all, smoothies and protein shakes are quick and easy options.
We hope this helped!
(843) 281-2887
www.facebook.com/eaglebeachrentals
21st & Edge Drive
Have your toes in the sand with a short walk or ride over to the beach. This vacation rental is close to shopping, restaurants, golf, entertainment and so much more that the Grand Strand has to offer. There is something for everyone to enjoy. This is a great place to make memories that you will cherish forever!
---
Rooms
2 Bathroom, 3 Bedroom, 1 Dining-Room, 1 Kitchen, 1 Living room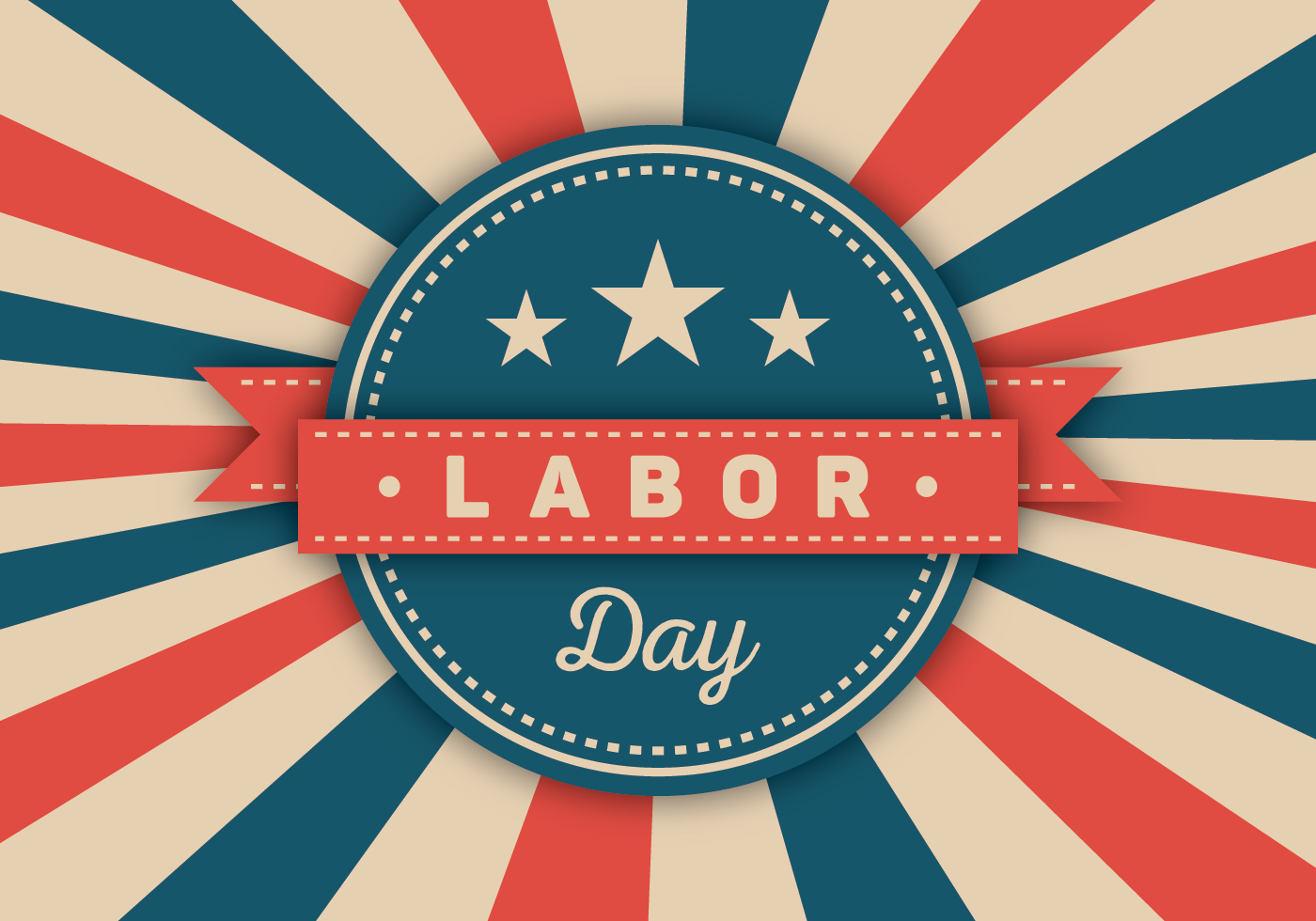 Labor Day Discount!
Labor Day is just around the corner and as summer comes to a close, we want to give you one last gift. Book your last minute vacations through our website (or phone call) and receive 10% off your stay when you use code "AUG2019". We will say that again....10% off of you ENTIRE STAY when you use the code "AUG2019"!! Does it get much better than that? So, be sure to get one last vacation in with your family or friends before school is back in session. We can't wait to hear from you! Happy vacationing!
(843) 281-2887
www.facebook.com/eaglebeachrentals

Oceans One Resort
Enjoy the panoramic views of the Atlantic Coastline in these upcoming units! Oceans One Resort comes with indoor and outdoor ocean front pools, a lazy river, a Jacuzzi, a splash area, and a fitness center for everyone to enjoy. We are getting new inventory in this resort so be sure to check our website to see when new units will be available! This specific resort has one, two, and three bedroom units with the corner/end units covered with glass walls. Trust us, you do not want to miss out on the chance to stay in Oceans One Resort.
(843) 281-2887
Shark Week
July 28th-August 4th
Cape Cod has been experiencing something gnarly shark attacks recently. Yes, we know, Shark Week is almost upon us...but that doesn't mean we want to see them in person! We don't know about you, but we would rather just enjoy watching sharks on the TV screen.
With that being said, aren't you glad that you picked Myrtle Beach to vacation in rather than Cape Cod?! Yes, there are always sharks in the water. However, the sharks in Myrtle don't want to take a bite at you like you are a tasty snack! OK. We are kidding. Sharks are very dangerous and if you ever are in the presence of one whether you're in Cape Cod, Myrtle Beach or any other beach, you need to be cautious.
Here are some tips on how to avoid a shark attack (not necessarily a shark sighting):
Don't swim at early morning light or sunset
Stay with a group of people
Stay on a beach that has lifeguards or something similar, in case something does happen, so you have rescue personnel available to assist.
Don't wear bathing suits with long strings or dangles.
If you are bleeding (from a cut, etc.) get our/do not go into the water.
We hope these few tips helped! Obviously, sharks are pretty scary, but keep in mind 1. the ocean is their home and 2. statistically, it is still safer to swim in the ocean than to drive on a freeway.
(843) 281-2887
The Palace
* Look at this view!!
Start your vacation enjoying the beautiful view from the balcony of Atlantic Ocean! This one bedroom/one bathroom has full kitchen, living room and is located in an elevator building. The resort also includes indoor and outdoor pools and hot tub for you to enjoy.
---
Rooms
1 Bathroom, 1 Bedroom, 1 Dining-Room, 1 Kitchen, Living room
(843) 381-2887
www.facebook.com/eaglebeachrentals

5 Myrtle Beach Hacks
1. Use an old fitted sheet – along with various beach gear – to make the perfect, sand-free zone for all your seaside relaxing.
2. Stick a travel size baby powder in your beach bag. Baby powder can be used to instantly remove unwanted sand before leaving and getting in your car.
3. Store ice in your cooler in plastic bags. Not only will it keep it from melting into a mess all over sandwiches and snacks, it also keeps ice clean for drinks!
4. Hate sand sticking to the bottom of your cold drink? Use an old fast food cup as a cupholder by simply sticking it in the sand and then setting your drink inside the empty cup.
5. Need to take some cash to the beach but worry about it walking off? Remove the chapstick from a chapstick container and roll your money inside.
(843) 281-2887
Blue Water Resort
Enjoy the beautiful skyline of Myrtle Beach as well as a beautiful ocean view in this bright and airy condo. This unit has a separate bedroom for added privacy and a laundry facility right on the property. It also offers a complete kitchen for your convenience. Just walk outside and put your toes in the sand or enjoy one of the ocean side outdoor pools (pictured above). Call us today or look online to see when this stunning unit will be available for you!
P.S. We hope you have a very happy and safe Fourth of July!
---
Rooms
1 Bathroom, 1 Bedroom, 1 Dining-Room, 1 Kitchen, 1 Living room
(843) 381-2887
7 Reasons Why you Should Visit Myrtle Beach
1. The Beach
It's no wonder that more than 18 million people visit the area to visit the beaches, which span more 60 miles of coastline from Cherry Grove to Surfside Beach. Cherry Grove was named the #11 Top Beach in the United States by the 2019 TripAdvisor Traveler's Choice Awards and Surfside Beach was named in the Top 10 Best Family Beaches again in 2019 by Family Vacation Critic.
2. Brookgreen Gardens
Experience the many wonders of Brookgreen Gardens, located just south of Myrtle Beach in Murrells Inlet. Explore more than 2,000 American sculptures set among the seasonal blooms of the botanical gardens, visit the Lowcountry Zoo to learn what it takes to be a zookeeper for the day, or learn about South Carolina's rich history dating back to the 1800s.
3. Miniature Golf
No trip to Myrtle Beach is complete without a round of miniature golf! Choose from more than 50 mini golf courses in the area.
4. Hollywood Wax Museum
This is your chance to get your picture with your favorite stars! Visit the museum and pose with your favorite A-Listers.
5. Duplin Winery
Conveniently located at Barefoot Landing you can unwind after a long day in the sun by scheduling a wine tasting, visiting the gift shop, or lounging on the outdoor patio listening to live music.
6. Dolphin Cruises
Cruise the Intracoastal Waterway out to the Atlantic Ocean with Myrtle Beach Dolphin Cruises for a guaranteed dolphin sighting.
7. WonderWorks
Known as the "amusement park for the mind", WonderWorks is the perfect mix of education and fun. Located at Broadway at the Beach, this museum features over 100 interactive exhibits and is perfect for visitors of all ages.
(843) 281-2887
www.facebook.com/eaglebeachrentals
Teal Lake- Golf Villa #1311
This is a ground floor condo with hardwood floors and tile. It has a screened-in porch overlooking the driving range at Tidewater Golf Plantation. 1 Queen bed and 2 Double beds come with unit. It also has a full kitchen, dining room and washer / dryer in the condo, a short drive to the beach and multiple attractions the area has to offer. The community has pools, a fitness center and tennis courts for you to enjoy. Call us today if you are interested!
*Multiple units available
---
Rooms
2 Bathroom, 2 Bedroom, 1 Kitchen
(843) 281-2887

Bike Week Tips
As Bike Week(s) is well underway, the streets are swarming with motorcycles of all shapes and sizes. Bikers from New York, New Jersey, North Carolina, Virginia, Georgia, and Florida converge on the Myrtle Beach area leading up to Memorial Day weekend, turning the whole Grand Strand into one giant Bike Fest. It's truly a sight to see as Highway 17 is overflowing with motorcycle traffic. Some drivers are skittish around so much activity, and not everyone will be conscientious on the road. It is important to be a defensive driver this week and by defensive, we mean to be on the look out for how others are driving/riding.
Whether you are a biker or driving a car, the best way to avoid accidents is to be a defensive driver. It's no use succumbing to road rage and lashing out at other people, because either way, you are still going to be in the traffic anyways. Instead of being impatient because traffic is moving too slow, take the time to admire all the unusual motorcycles around you. Some people get very creative with modifications and paint on their bikes, and some are great works of art. Always be aware of what's going on around you. ex - cell phone use, loud music, or any other distractions behind the wheel. Some bikers will break traffic laws, speed, squeeze between cars, and fail to use turn signals. It's better to plan for these actions and maneuver around them than to hurt someone, even if it's their fault. If you want to avoid heavy traffic, plan to take alternate routes to play it safe and arrive at your destination sooner. Google Maps usually pulls up the fastest route (around the traffic).
If you are on a motorcycle, be courteous to other drivers. Have a decisive plan of action before you get on the road so you don't have to stop and discuss directions with your group. There is a time and place for burnouts, tricks, wheelies, and engine revving. Quiet neighborhoods and back roads are not that place. Remember, this is people's home.When traffic is slower, just go with the flow of the other vehicles rather than ride on the shoulder or between lanes. The residents of (North) Myrtle Beach welcome bikers, but they also want everyone to be safe and thoughtful of others. Bike Week is all about fun, so be careful that someone else's fun is not spoiled by what you are doing.
Memorial Day Weekend is one of the most exciting times to be in (North) Myrtle Beach. There is so much to see and do during Bike Week, and you can feel the energy in the air as the motorcycles roar down the road. Just keep these tips in mine when you are on the road so we can all enjoy the beauty that the beach town holds.
(843) 281-2887
Sea Mist Oceanfront Resort
Enjoy the view of the Atlantic Ocean from your private balcony. This studio has your private balcony, two double beds, one full bath, Refrigerator, Microwave, Coffee maker and WiFi. You have access to several indoor and outdoor pools, hot tubs, an arcade and in just a few steps, your toes are in the sand. This complex is close to many attractions that the Grand Strand has to offer. It is located on 13th Ave S. and only a couple miles from Myrtle Beach International Airport. Make your reservation today!
*Multiple units available
---
Rooms
1 Bedroom, 1 Bathroom
(843) 281-2887
Myrtle Beach ~ Beach Laws!
We wanted to save you the trouble of searching for the rules when you come to visit the beach here in the Myrtle Beach area. Here is what is posted at every beach entrance:
It is unlawful to...
- shoot fireworks
- consume alcoholic beverages
- use glass containers
- have charcoal or open fires
- litter or leave cigarette butts
- leave umbrellas or tents overnight
- place umbrellas or tents seaward of lifeguard
- sleep on beach 9 pm to sunrise
- conduct commercial activity
- walk on sand dunes or pick sea oats
- drive private vehicles on beach
- park RV's in street end
May 1st through Labor Day, dogs are allowed on the beach only from 5 pm to 10 am. Dogs must be on leashes and clean up is required.
Memorial Day through Labor Day, only UMBRELLAS are allowed. No tents or other shading devices allowed.
Payment to park is required March 1st through October 31st from 9 am to 12 am. The cost is $2 an hour or $10 all day (Parkmobile app).
We hope this helped! If you have any other questions, please feel free to give us a call.
(843) 281-2887
401 36th Ave North
Wow, if you are looking for a fabulous vacation home, look no further! This four bedroom, three bath raised beach home has everything to make your vacation one to remember. This vacation home is located directly on the channel and only a short walk to the beach. Enjoy for your morning coffee on the front or back porch with views of the water. You have a dock for fishing and enjoying the sun, a bar area with chairs, gas grill, washer and dryer, refrigerator and relax in the hammock without having to go up the steps. Inside you have a full kitchen with stove, refrigerator, microwave, dishwasher and beverage cooler, second washer and dryer, dining room with french doors that open to the back covered porch facing the channel. There is a flat Screen TV's in each bedroom and 60" TV in the living room, 4 double beds and 5 singles (2 sets bunk beds), pack n play, WIFI access, front porch with rocking chairs and you have overflow parking. Wow!
---
Rooms
3 Bathroom, 4 Bedroom, 1 Dining-Room, 1 Kitchen, 1 Living room, 3 Toilet
(843) 281-2887
5 Activities to do For the Easter Holiday
1. Easter Egg Hunt
It is always a fun time for the kids to play a game and keeps them occupied for a good bit! This makes a good time for family fun and pictures to keep the memories forever.
2. Family Dinner
Does your family eat specific foods for Easter dinner? Does you family partake in a family dinner? Whether you celebrate with your direct family, extended family or even family friends, getting together and eating a nice, home cooked meal is something we all need in our lives every once in a while. It is a good time to catch up and bond with those who are closest to us.
3. Visit the Easter Bunny
Although some of you may think the Easter Bunny is a little bit creepy, it is still a great activity for the children to enjoy. It is another chance for them to interact with one of their favorite holiday characters, and once again calls for great pictures.
4. Dye Eggs
This is one of our personal favorites. Dyeing eggs for Easter is a fabulous tradition for families. It is a good time to bind with the family, while also making some really cool designs on hard boiled eggs. After all, there is no such thing as an ugly Easter egg!
5. Easter Baskets
Seeing the joy on your child's face when they find their Easter basket and tear into it is a feeling we just cannot explain. It is like a mini-Christmas for them. You can put in Cadberry Mini Eggs, egg shaped Reese Cups, peeps, jelly beans, and even a small gift if you feel like it!
These are just a few examples of what you can do during this holiday season. Of course, there are many more activities to do! If you want to share them with us, please do! Before we go, aside from all the fun bunny and egg activities, let's remember the Reason for the Season, Jesus Christ. He is risen!
(843) 281-2887
www.facebook.com/eaglebeachrentals
Ocean Pointe B7
This is a beautiful 2 bedroom 2 bathroom condo with an amazing ocean view. You can walk over to the ocean and have your toes in the sand. The condo is completely furnished and is in a wonderful area of Cherry Grove.
---
Rooms
2 Bathroom, 2 Bedroom, 1 Dining-Room, 1 Kitchen, 1 Living room, 2 Toilet
(843) 281-2887
www.facebook.com/eaglebeachrentals
*NOTE* We have blogged about this property before but wanted to highlight it again because it was in our newsletter. If you want to sign up for our newsletter to receive monthly updates, please give us a call. You may be missing out on some discounts!!
How to (Successfully) Travel with Children
Know your vacation buddies
Before you even choose a destination, take a minute to think about your little globetrotters and what would make their travel experience amazing! Their happiness equals your happiness (and sanity). If your kids are high energy, you won't want to spend every day visiting a museum; you'll have a better time at an amusement park. Keep in mind that you don't need to limit your traveling to "family friendly" destinations; just make sure your destination is appropriate to your family's interests. Hiking in a national park can be great fun for the adventurous toddler, and the theater doesn't need to be off-limits if you are blessed with a quiet baby.
Ask for help
Many airlines, hotels and attractions have policies in place to make families' travel experiences easier and more memorable. Airlines are often very willing to board families with small children before letting anyone else on the plane. They can also check your car seats and/or strollers to your final destination for free, in most cases! Hotels will often provide cribs for free if you are travelling with a child under 2. Ask restaurant staff to bring out some crayons or a bread basket to keep little ones entertained while you wait for your meals. It never hurts to ask questions!
Pack snacks
A little snack can make a world of difference when everybody starts to get a little cranky, but it's too early for dinner. Pack snacks for your kids, pack snacks for yourself, pack snacks for your partner. You never know when this will come in handy.
Don't worry so much about everyone else
Many parents spend so much time on vacation stressing over how their children are acting, they forget to enjoy themselves! Most people love kids and don't mind them being a little over-excited, if they are being safe and respectful.You don't need to follow the trend of passing out earplugs and treat bags on the plane just because you're traveling with little ones. You don't owe anyone an apology for being on vacation with your family. Relax, and focus on making sure your kids are having a great time, instead of stressing about the comfort of your fellow travelers.
Take your time
Don't rush it. This time with your family is precious, so enjoy every minute. Plan some extra time for each attraction you visit, to allow for accidents and emergencies, but don't forget to the let little ones take their time to explore. If you find you have some extra time, use it to simply enjoy your family before you rush off to your next activity. Before you know it, your dream vacation will be a beautiful memory, so stay in the moment and make the most of it.
(843) 281-2887
www.facebook.com/eaglebeachrentals
\
Kings Grant Villas
This great 2BD/2BA is walking distance to the beach and everything that Main Street has to offer. Shopping, restaurants and entertainment are in walking distance for everyone. Enjoy and soak up the sun by pool for those relaxing days.
---
Rooms
2 Bathroom, 2 Bedroom, 1 Dining-Room, 1 Kitchen, 1 Living room, 2 Toilet, Balcony
(843) 281-2887
www.Facebook.com/EagleBeachRentals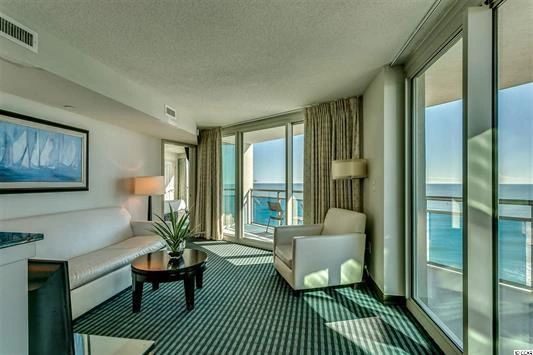 Vacation Rental Investments
Here in Myrtle Beach, a popular real estate purchase is a vacation rental. Each year thousands of these investments trade hands between experience and inexperienced investors. There are 5-keys that I have noticed that the experienced and successful vacation rental investors deploy on every purchase.
1. Don't overpay.
Successful investors have take time to understand the market and the value of their purchases and always look to buy at a price below recent sales. Investors also pay attention to the season when buying, they are willing to pay equal to market value in the Spring understanding the bulk of their rent will come in the summer months giving them an instant cushion. When buying in the fall or winter, investors always look for a discount to offset their carrying costs until the higher rent seasons arrive.
2. Understand rent vs. quality.
Many investors make the mistake of chasing the high-end or newly built properties, as they only think about would I stay here? The majority of the time the best rental properties are not where you would think to look. Always compare price to rents and you might be surprised that your value driven properties will outperform.
3. Understand your costs.
Investors pay attention to each properties costs and how they affect their returns. Typical costs that vary per property are homeowners association dues, property taxes, insurance (in not covered by HOA dues) and utilities (if not covered by HOA dues). Usually you cannot negotiate these expenses, however an expense that can be negotiated is management fees.
4. Management fees.
An onsite management company may charge between 35-55% of rent to handle your property. Experienced investors weigh whether to leave management with the onsite company or hire an offsite company. Offsite companies typically charge less management fees, between 15-25%. When considering an offsite company make sure you understand their expectation of gross rents and what advantages or disadvantages your guest may experience.
5. Build relationships.
Successful investors build relationships with various people associated with their vacation investment. Working with an experienced real estate agent and the right rental management company will start you on the path towards strong returns from your vacation portfolio. These professionals should provide you referrals to some of the best vendors (i.e. mortgage originators, insurance agents, HVAC technicians and handymen).
Lastly remember that owning a vacation rental should be fun, so take time to visit your properties and enjoy the beach.
Author: Nicholas Sowers
https://roonholdings.com/
Landmark Resort Unit 420
This one of a kind unit puts you right in the middle of it all with a view of the city and ocean just steps away, its perfect for couples on vacation and small families. It offers 2 beds, flat screen smart TV, hair dryer, magnified makeup mirror and a kitchenette with a two-person dining area.The resort offers a ocean front pool, pool bar, snack bar, oceanfront whirlpool, lazy river, indoor pool, indoor last river, indoor and out door kiddie pools, lap pool, Putt-putt course, gazebo restaurant, latitudes bar & grill, business center and airport shuttle. So come enjoy your stay at Landmark.
---
Rooms
1 Bathroom, 2 Queen Beds
(843) 281-2887
Spring Break Survival Tips
1. Be smart in the ocean.
If you are going to be swimming in the ocean, be aware of the rip currents and rip tides. These strong currents can quickly carry you out to sea if you aren't careful and how you swim out of these currents is counter intuitive. Talk to a lifeguard about swimming conditions before getting in the water.
2. Protect your location on social media sites.
Sharing too much information on your location on Facebook, Twitter and Instagram may endanger your safety. Adjust your privacy settings and use your best judgment when checking in on these social media sites. Be cautious about revealing personal information and location through status updates or tweets.
3. Tan safely.
To prepare for a beach destination, make sure you bring lots of sunscreen. We know a tan looks nice, but protecting your skin is the most important thing (SPF 50).
4. Research Restaurants and Activities
It will be of major help to you if you book your hotel/condo/Airbnb, then start mapping out what food and fun places are near by. This alleviates the stress of trying to figure out what to do while you are in the moment of vacation.
These are just a few tips on #SpringBreak and what to think about before/during your trip. We will be back next week to explore more details of what goes into preparing for the long awaited spring break trip.
(843) 281-2887
www.Facebook.com/EagleBeachRentals
Shoreham Towers 1
Beautifully decorated 3 Bedroom, 2 Bath oceanfront condo. Large living room/ dining room area with access to the oceanfront balcony. Washer & Dryer inside the condo. Master bedroom has a king bed, Second bedroom has a queen and two twins in third bedroom. You have free WiFi and elevators. There is an oceanfront outdoor swimming pool, charcoal grills, landscaped picnic area and lounging area for enjoying the sun.
---
Rooms
2 Bathroom, 3 Bedroom, 1 Dining-Room, 1 Kitchen, 1 Living room, 2 Toilet
(843) 281-2887
www.Facebook.com/EagleBeachRentals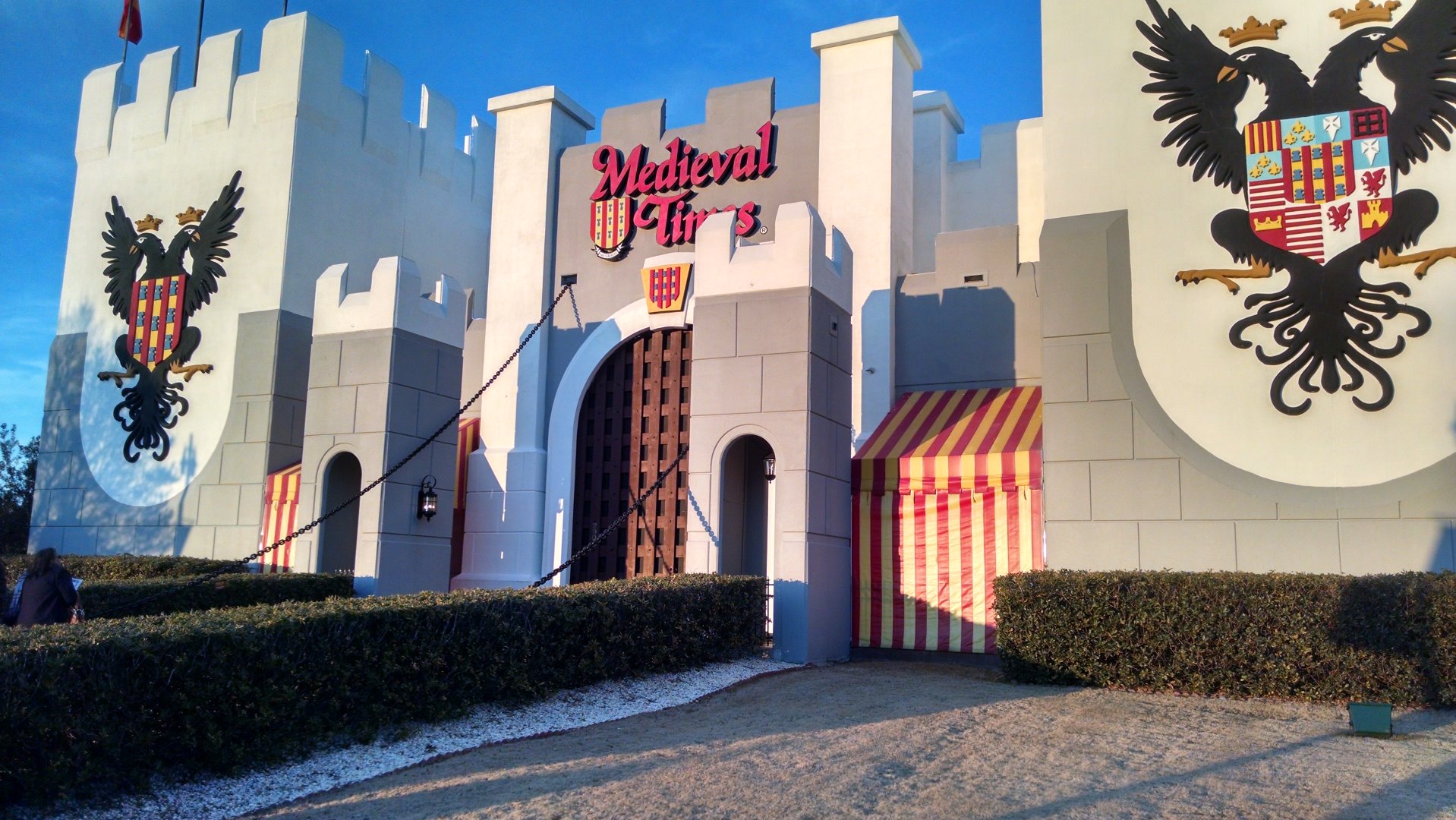 Event Spotlight
Travel through the mists of time to a forgotten age and a tale of devotion, courage and love-at Medieval Times Dinner & Tournament. Imagine the pageantry and excitement that would have been yours as a guest of the king ten centuries ago. That's exactly what you will experience at North America's most popular dinner attraction. See our electrifying show featuring heroic knights on spirited horses displaying the astounding athletic feats and thrilling swordplay that have become hallmarks of this unique entertainment experience. Enjoy a "hands-on" feast as the dynamic performance unfolds before you. A sweeping musical score and brilliant lights provide a fabulous backdrop for this spellbinding experience that blurs the boundary between fairy tale and spectacle!
This is the perfect family night out event. There is plenty of food, fun, and excitement for the whole family to enjoy. For more information, visit their website below:
https://www.medievaltimes.com/
(843) 281-2887
Ocean Pointe B7
6103 North Ocean Blvd, North Myrtle Beach, SC 29582, North Myrtle Beach, 29582, United States
This is a beautiful 2 Bedroom 2 bath Condo with an amazing ocean view. Walk over to the Ocean and have your toes in the sand. Completely furnished and in a wonderful area of Cherry Grove. An outside pool area is also included (shared). Call us today if you would like more information!
---
Rooms
2 Bathroom, 2 Bedroom, 1 Dining-Room, 1 Kitchen, 1 Living room, 2 Toilet
(843) 281-2887
Vacation Preparation
Vacations happen all year round. If you are planning one soon or even farther down the road, there are some important things you should do to your primary home before leaving.
Make your home look lived-in
An empty house = open invitation to burglars. Some tips to keep your house looking occupied are:
Put a hold on the newspaper and mail – or ask a trusted neighbor to pick them up
Park your car inside the garage (if you have one)
Ask a neighbor to park in your driveway occasionally so there's activity at your house
Put at least one light in your house on a timer
Install a motion-activated sensor on an outdoor floodlight. (Burglars hate outdoor lighting)
Make sure your lawn stays trimmed (maybe that trusted neighbor can help?)
Take the necessary plumbing and electrical precautions
Running appliances while you're away is not only a needless expense, it could also lead to costly problems. To avoid the possibility of an appliance breakdown while you're away and save money:
Unplug small appliances and electronic devices
Put the water heater on "vacation" mode
Turn off water valves to the dishwasher, washing machine and all sinks
Set your thermostat to a temperature closer to outside temps (warmer in the summer, cooler in the winter) but which still protects your plants, pets and furniture
General home preparation
Some other things to consider doing before you leave for vacation:
Let your credit card company and home security company know that you'll be out of town
Make sure your smoke detectors are working properly (fresh batteries!!)
Leave your emergency contact information with a neighbor
Dispose of any perishable foods in your refrigerator and pantry
Take out the trash (especially kitchen) – you don't want to leave around anything that might start to stink
Run your garbage disposal with a half-cup of vinegar and some water
(843) 281-2887
www.facebook.com/eaglebeachrentals
8 Holiday Travel Tips
We know that the holidays can be a crazy time, especially for travel. Here are 10 tips to help make traveling during the holidays a little less hectic and a little more happy.
1. Be Prepared
Bring snacks, entertainment, water etc. for your flight or drive. You just don't know what sort of delays you may experience. Better to be safe than sorry.
2. Avoid Peak Travel Days
Sometimes this can be hard to do but when you're searching for your flights click flexible dates so that you can find the best price and book your flights according to that period. Same with driving...major highways can get bumper to bumper traffic during the holiday season.
3. Travel on Christmas Day (Flying)
You can get great prices and some airports may just be the ghost town of your dreams.
4. Pack Light
It can be a bit hard with all that winter holiday gear. If you can get away with just a carry on, do it. And, the more room in the car, the better. Pack the necessities.
5. Have Alternate Routes Planned If You Are Driving
Better yet, just use Google Maps and it will constantly update and divert you from traffic so you always take the faster route. Again, avoid peak times. Traffic jams are inevitable.
6. Leave For The Airport With Ample Time If You Are Flying
Even if you have an unusual surprise and the lines aren't long at least you'll make your flight and you can relax at the gate with a good book and some coffee. There is nothing more stressful then almost missing your flight.
7. Be Phone Ready
Make sure your phone is charged and has all relevant phone numbers, itineraries and apps installed.
8. Plan Ahead Of Time
Make a list. You are less likely to forget something if you have it all written down. Plus, this will help alleviate the feeling that you may forget (to do) something. Don't leave everything for the last minute...this will add stress instead of take it away.
Lastly, call us, Eagle Beach Rentals! We want to help take away any stresses you may have when it comes to booking your vacation house.
(843) 281-2887
www.facebook.com/eaglebeachrentals
Heron Lake @ Tidewater #3113
This two bedroom/two bathroom condo overlooks the Driving Range for a great view. Come enjoy and relax in the an Award Winning Golf Community. This is a fully furnished condo with everything to help make your stay feel like you are at home. It comes with a screened-in porch, living room, dining room, and more! If you are looking for a cozy fit for a holiday vacation, this is the place to be.
---
Rooms
2 Bathroom, 2 Bedroom, 1 Dining-Room, 1 Kitchen, 1 Living room, 2 Toilet
(843) 281-2887
www.facebook.com/eaglebeachrentals
North Myrtle Beach Christmas Parade - Details
Looking for something to do this weekend for the start of the holiday season? The North Myrtle Beach 2018 Christmas parade is this upcoming Saturday, December 1st, starting at 5:30 PM. The event will run through until 7:00 PM that night. The parade will move down Main Street to Ocean Boulevard.
The parade itself consists of floats, lights, and marching bands bringing a plethora of holiday cheer and joy to all who decide to join. Contact the North Myrtle Beach Chamber at (843) 281-2662 for more information or to enter a group into the parade. Check in for the parade is on the corner of Hillside Drive and 2nd Ave. North. The Parade line-up begins as early as 3:00 pm and Parade participants MUST be in line and ready by 5:00 pm.
We are so excited to share this news with you all as it is a tremendous tradition in NMB and if you are here visiting, it is an event you do not want to miss. If you are a resident in North Myrtle Beach and have never been to the parade, this year can be your first adventure to the wonderful holiday fun.
We hope to see you there!
You can RSVP on Facebook at:
https://www.facebook.com/events/937180062980011/
Source: https://www.explorenorthmyrtlebeach.com/events/nor...
www.facebook.com/eaglebeachrentals
(843) 281-2887
Ashworth Oceanfront Condo
102 North Ocean Blvd, North Myrtle Beach SC 29582, North Myrtle Beach, 29582, United States
Looking to get out of the freezing cold? Come on down to N. Myrtle Beach! We have numerous units for rent and we want to help make your trip the best it can be. Check out the description of the featured condo below.
This oceanfront condo has an awesome view of the Atlantic Ocean. Condo has full kitchen, dining area, living room Amenities for the entire family to enjoy. Such as: Lazy River, two pools, kiddie pool, spa, and exercise room. Close to shopping, restaurants and more.
---
Rooms
3 Bathroom, 3 Bedroom, 1 Dining-Room, 1 Kitchen, 1 Living room, 3 Toilet
Top Restaurants in the N. Myrtle Beach and Myrtle Beach Area
As promised, here is the blog on the top restaurants in the North Myrtle Beach and Myrtle Beach Area! Now, these restaurants listed are based on online reviews and personal opinions from us (the ones we have been to before). If you have been in the area and liked other restaurants, please let us know! We love hearing about what you love!
Ok...Here we go...in no specific order...
1. Sea Captain's House - https://www.seacaptains.com/
2. Bummz Beach Cafe - http://bummz.restaurantwebexpert.com/
3. Hoskins Restaurant - https://www.hoskinsrestaurant.com/
4. New York Prime - https://newyorkprime.com/
5. Midtown Bistro - http://www.midtownbistro.com/
I have put the websites of each restaurant so you can go ahead and see what their menus look like!
Give us your thoughts! What do you think of the list?
www.facebook.com/eaglebeachrentals
843-281-2887
Tips for a Happy, Healthy & Money Saving Vacation
1 Stay active.
We know relying on fast food and restaurant food is bound to happen when on vacation. We also know that vacations are a time to relax. However, taking even 30 minutes a day to exercise will not only make you feel better physically, but mentally as well. Eating that burger won't make you feel as bad if you walked a few miles in the morning??
2 Stay hydrated.
This is always important even when you aren't on vacation. Especially since we are located by the beach, staying hydrated in this hot sun is essential to your health and good time.
3 Pack food.
We know...vacations can be expensive. Why not save a few bucks where you can by packing food to eat during the trip instead of buying overpriced food every day? Sure, exploring the town and all the restaurants it has to offer is important...but let's enjoy family time for breakfast, then explore when dinner time comes around!
4 Bring snacks.
Packing snacks is also a great way to save money. When your kids (or you) get hungry during those long, precious hours on the beach, pull out a bag of chips, strawberries, or pretzels so you don't waste any of the suns rays.
5 Plan (and pay for) activities ahead of time
It will help your wallet, and your self-conscience, if you know what you are getting yourself into BEFORE the vacation happens. No surprises. It will help you have a happier vacation if you research ahead of time what activities are available to do and how much they cost.
6 Be smart about getting around when you're there
Don't overpay for something that doesn't need to be overpaid for. Is renting a car cheaper? Uber? Taxi? Driving your own car? It is also important to do this research as well so you are saving money wherever you can.
7 Research local dining spots.
Going back to tip #3, dinner is a great time to explore the town and the restaurants it offers. Dining out for dinner makes way for great family memories.
8 When in doubt, ask.
Yes, Eagle Beach Rentals is here to make sure you find the best vacation home, but we are also here to make sure you have the best VACATION. If you have any questions at all, please give us a call and our local experts will be glad to help you with any situation.
Sources:
http://www.ourbodybook.com/top-10-tips-for-summer-traveling/
https://stylecaster.com/cheap-summer-vacations/
Be sure to check back for next weeks blog on 'Top Restaurants in the NMB and MB Area'!
www.facebook.com/eaglebeachrentals
Tidewater Golf Plantation Home
1824 Topsail Drive, North Myrtle Beach, SC 29582, North Myrtle Beach, 29582
Enjoy your vacation in this beautiful home. Home gives space for everyone. This 3 Bedroom / 2.5 Bath home has an open floor plan with a large living room, dining room, eat-in-kitchen, laundry room. Tidewater is located approx. 5 minute drive to the beach. You have two pools, fitness center, tennis courts and much more for fun. Close to many activities to enjoy. Pool table for family fun. Screened-in porch and patio overlooks the 10th green. Check out the "Vacation Rentals" page for more pictures and details!
---
Rooms
2 Bathroom, 3 Bedroom, 1 Dining-Room, 1 Kitchen, 1 Living room, 3 Toilet

Teal Lake - Golf Villa #2323
1221 Tidewater Drive, North Myrtle Beach, SC 29582
Looking for a #NorthMyrtleBeach vacation off the beach?! Tidewater is a world class golf and resort community, minutes to the beach, but secluded in its own little world of paradise! Pools, tennis, golf, 24/7 gated security, and so much more!! You may never want to leave!
Enjoy the condo and a short walk to the pool. Relax on the screened-in porch. This condo has Four double beds, Two full Baths, Full kitchen, dining room and washer/dryer.
---
Rooms
2 Bathroom, 2 Bedroom, 1 Dining-Room, 1 Kitchen, 1 Living room, 2 Toilet
Welcome To North Myrtle Beach, SC!
This blog is to help you with your vacation as your travel to North Myrtle Beach in South Carolina. We want your beach vacation to be the most fun, the most relaxing, the most enjoyable it can be. Eagle Beach Rentals, LLC has been serving the grand strand for almost 20 years and love the fact we get to help make your next vacation a dream vacation. Hopefully you find information on this blog and website to get your next vacation Myrtle Beach booked and ready! If we can be of any assistance let us know. We will highlight local events, local hot spots, local resorts, and anything else we think will enhance your vacation with us!